What is the 40 Over 40 Project?
For too long we've been told that beauty belongs to the young – just look at mainstream media and the fashion industry. In reality, the majority of women are over the age of 40 and have incredible life and vitality that demands to be seen. I want to stand up and say that women of all ages should be celebrated for their strength, wisdom and beauty.
​
My studio is new to The Gap in Brisbane. I can think of nothing better than to launch it by creating 40 stunning portraits of women over the age of 40 (40's, 50's, 60's, 70's, 80's and beyond).
​
THE 40 OVER 40 PROJECT IS A CELEBRATION OF THE DIVERSITY, STRENGTH, BEAUTY, ESSENCE AND WISDOM OF WOMEN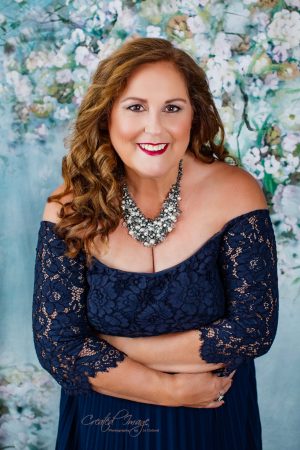 Through the 40 OVER 40 project, we can…
Show that beauty isn't defined by age.
Capture compelling portraits with personality.
Challenge ourselves to be seen and heard.
Celebrate who you are and what makes you unique.
For to long women have been putting everyone before themselves. It is time to step up and be seen and have your time to shine!
WHO CAN TAKE PART IN THE PROJECT? 
The only criteria is that you are a woman over the age of 40! You may not think you are photogenic, but you are exactly who we are looking for. Let me show you with a little know how just how stunning you can be.
In fact, I would love to see a diverse range of women partake in this. Women of all ages, dress sizes, cultures and ethnic backgrounds.
At Created Image our aim is to pamper and treat you just like a celebrity. We want to celebrate just how special you are. Let me show you how hair, makeup, wardrobe, lighting and posing can impact just how good you too can look.
Everyone deserves to have a current photo of themselves that they love and want to show off. Everyone deserves to feel confident in front of the camera. Let Created Image show you how.
HOW MUCH DOES IT COST & WHAT IS INCLUDED IN THE 40 OVER 40 SESSION?
SPECIAL PROMOTIONAL PRICING FOR THIS PROJECT IS $299
(normally $499)
​PRE SESSION CONSULTATION
A personal in-studio or over the phone consultation where we can go over styling, outfit ideas and how you would like to be photographed.
​PROFESSIONAL HAIR & MAKE UP
With a qualified makeup artist. Anything from natural to glam.
​GUIDED PHOTOSHOOT 
Up to 6 outfit changes. Up to 2 hours of shooting time. Don't worry about how to pose, we will help you to find the right angles and poses to make you look your best.
​ACCESS TO OUR EXTENSIVE STUDIO WARDROBE
In case you "don't have a thing to wear", or just need a little something extra. Red carpet looks, cocktail dresses and casual clothes available in a variety of sizes and colours.
​1 COMPLIMENTARY 7×10 ART PRINT; or a $200 PRINT CREDIT towards the purchase of one of our ART COLLECTIONS.
Receive one professionally edited and printed portrait of your choice, presented in an elegant 11×14 matt; or a $200 print credit towards purchase of any of our print or wall collections (print credit cannot be redeemed for cash).
​IN PERSON REVEAL APPOINTMENT
Where you will see all your beautiful photographs, choose your complimentary print and have the opportunity to purchase more.
​
​
​
Images that will be loved for generations to come
MY INSPIRATION
I've been a photographer for more than 20 years. My career has followed my life stages – wedding, pregnancy, newborn, family, personal branding specialities. I'm now over 50 and I want it celebrated – it's a huge accomplishment. It makes me appreciate the people that have gone before me and makes me want to celebrate them too.
I also want to help women who are like me, who have stopped existing in photos, and have stopped believing that they can look good in photos. I'm on a journey of reinventing myself and I want to help others do the same.
Time and again I love working with women who come in convinced that they can't take a good photo and I ask them to trust me. Over the course of the session, I see them take risks and blossom. They walk out of my studio with their heads held higher and their posture straighter and a new twinkle in their eyes.
That is why I do photography. Helping people see themselves in a new and positive way is my calling. I'm never happier than when I have a camera in my hands and a willing subject before me. I want to empower women through photography, to celebrate and help them reconnect with their inner self, and to create legacy portraits that they and their families will love for generations to come!
How much better would it be if we told people our age like we were playing a video game. I'm at level 52, what about you?
Background Information for Contributors
Easter 2021 I was diagnosed with breast cancer. Friends and family were immediately concerned that meant I was going to die, but my cancer was small and relatively easy to treat. The more I learnt about having Breast Cancer, the more I wished I could find out about other people's journeys, ones that showed that the story doesn't always end with cancer related death. I wanted a book I could flick through, something that told the stories in a snapshot format, not a novel I had to wade through or a heavy medical textbook. So, I thought, why not create my own!
I am hoping to photograph 100 people in totally different ways, capturing different aspects of their personality, careers, backgrounds, and hobbies, as well as different aspects of Breast Cancer. This is so that anyone looking through the book can identify themselves in the photos or learn something about what their breast cancer journey may involve. I want the book to show the different emotional responses and to give the reader permission to feel whatever it is that they are feeling.
Some of the photos will be Fine Art, others conceptual, and others high end portraiture. Participation is completely voluntary, but as a thank you for being involved you will be able to select your favourite image to keep in digital format. The image you select does not have to be the image that is used in the book. After seeing the images from your session, you are welcome to veto any of them if you do not want them used in the book.
My vision is for a book format around 10"x12" in size with about 250 pages. Each person will have a double page. On one side will be the photograph that I have taken of them, their name, age, and 3 – 5 words to describe them. On the facing page will be their medical summary and then their story. It may be a whole page of writing or just a few lines. This is intentional so that people looking/reading through the book will have a lot of variety to keep their interest. Writing your story may take several drafts but know that we are with you all of the way. You will be shown the final draft of what will appear on your page before it goes to print to make certain it is correct, and you are happy for it to be published.
At this stage there is not a publishing contract but I'm hoping that an organisation like The Cancer Council or Breast Cancer Network Australia, will back the book as a fundraiser and to help me identify people who want to be involved. If you have a contact that might help me get the book published, please let me know.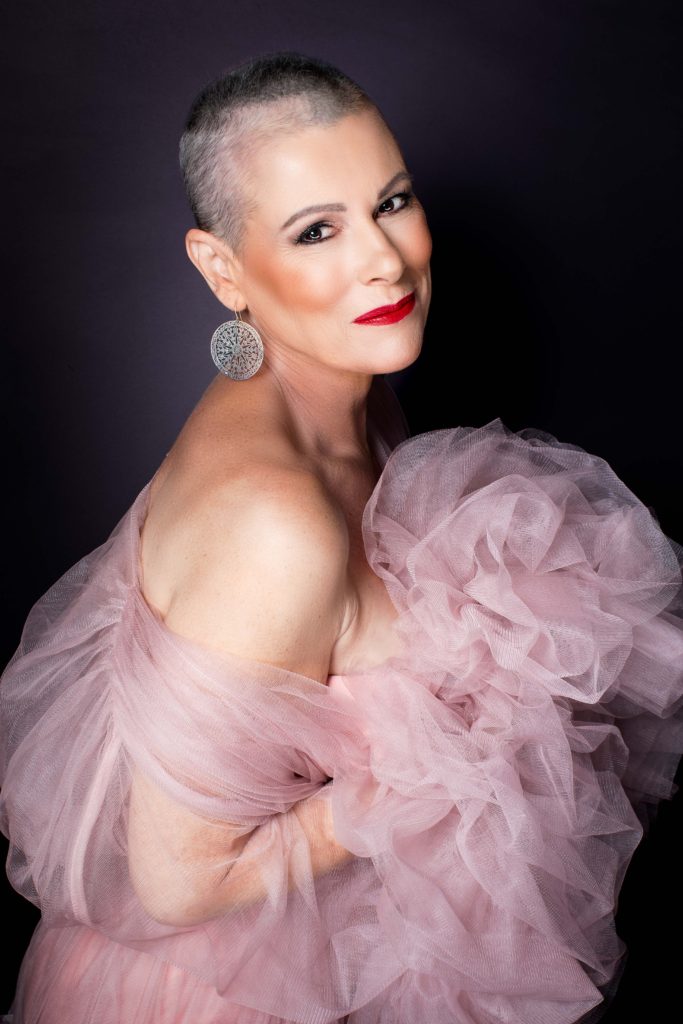 I want the book to achieve three things:
1. Show that cancer does not discriminate – it doesn't care about your age, what country you were born in, what level of education you have, what your job is, how fit you are, what your belief system is etc.
2. Show that there is no one path in dealing with breast cancer. That there are different types of cancer, different stages, and different treatment paths. There are also different responses to having cancer.
3. Show that getting a cancer diagnosis does not mean you have been given a death sentence. Unfortunately some people will die from having cancer, but many people wont.
I have created a participant questionnaire to help identify unique aspects of people's stories so that there is a lot of diversity in the information presented in the book. To help bring out the salient points and achieve a consistent quality in the stories I will use a copywriter to help edit the text. This may mean that only one aspect of your story is published in the book, or for some people it might be a summary of their whole story. You will also be contacted at the point in time that the book is getting finalised for printing to get the status of your condition to make certain things are up to date.
To be involved you would need to be available to travel to The Gap in Brisbane to be photographed in my studio.
Together we will decide on the creative direction of your photo shoot and/or we will discuss how you would like to be photographed and discuss outfits and props etc. Ultimately, I'm hoping for these photographs to connect with people on an emotional level, for the photos to be visual stories. It is not intended to just be a book of pretty images. I am happy for people to wear casual clothes and no makeup if they want, to go full glamour, or anything in-between. I can arrange for a hair and makeup artist to help you with your look, but you would need to pay for that. I also have studio clothes that you can borrow for the photo shoot.
To create public interest in this book it is my intention to post images and/or stories from this project on my website, on social media, in marketing, in advertising, in competitions, in exhibitions and with media outlets.
All contributors to the book will need to sign a contract release which will cover all of this.
I am happy to answer any questions you have. If you would like to be involved, please let me know. If you know you want to be involved, then please complete the following:
Send me a message letting me know you want to be involved
Send me a friend request on Facebook
Send me your phone number and email address so I can contact you
Have a phone consultation with me where you can tell me all about you, and together we can brainstorm an idea for your story and for your photo shoot
Send me your completed essential information (the read Second Document) and the book contract
Complete whatever drafts are required to get your story ready for publishing.
Participate in the photo shoot
Select your favourite image as a thankyou gift
Approve the page layout
To express your interest in being a contributer please send me your details below
Disclaimer
Welcome to our website. If you continue to browse and use this website you are agreeing to comply with and be bound by the following disclaimer, together with our terms and conditions of use.
​The information contained in this website is for general information purposes only and is provided by createdimage.com.au. While we endeavour to keep the information up to date and correct, we make no representations or warranties of any kind, express or implied, about the completeness, accuracy, reliability, suitability or availability with respect to the website or the information, products, services, or related graphics contained on the website for any purpose. Any reliance you place on such information is therefore strictly at your own risk. You need to make your own enquiries to determine if the information or products are appropriate for your intended use.
​In no event will we be liable for any loss or damage including without limitation, indirect or consequential loss or damage, or any loss or damage whatsoever arising from loss of data or profits arising out of, or in connection with, the use of this website.
​Through this website you may be able to link to other websites which are not under the control of createdimage.com.au. We have no control over the nature, content and availability of those websites. The inclusion of any links does not necessarily imply a recommendation or endorse the views expressed within them.
​Every effort is made to keep the website up and running smoothly. However, createdimage.com.au takes no responsibility for, and will not be liable for, the website being temporarily unavailable due to technical issues beyond our control.
​COPYRIGHT NOTICE
This website and its contents are the copyright of Created Image – © 2023. All rights reserved.
Any redistribution or reproduction of part or all of the contents in any form is prohibited. You may not print, screen capture or download content in any form.
You may not, except with our express written permission, distribute or commercially exploit the content. You may not transmit it or store it on any other website or other form of electronic retrieval system.
Terms and Conditions
PLEASE READ THESE TERMS AND CONDITIONS OF USE CAREFULLY BEFORE USING THIS WEBSITE.
​Welcome to our website. If you continue to browse and use this website you are agreeing to comply with and be bound by the following terms and conditions of use, which together with our privacy policy and website disclaimer, govern createdimage.com.au's relationship with you in relation to your use of this website.
​By using this website, you signify your acceptance of these terms and conditions of use. For the purposes of these terms and conditions, "Us", "Our" and "We" refers to createdimage.com.au and "You" and "Your" refers to you, the client, visitor, website user or person using our website.
​AMENDMENT OF TERMS
​We reserve the right to change, modify, add or remove portions of these terms at any time. Please check these terms regularly prior to using our website to ensure you are aware of any changes. We will endeavour to highlight any significant or substantive changes to you where possible. If you choose to use our website then we will regard that use as conclusive evidence of your agreement and acceptance that these terms govern your and createdimage.com.au's rights and obligations to each other.
​LIMITATION OF LIABILITY
​It is an essential pre-condition to you using our website that you agree and accept that createdimage.com.au is not legally responsible for any loss or damage you might suffer related to your use of the website, whether from errors or from omissions in our documents or information, any goods or services we may offer or from any other use of the website. This includes your use or reliance on any third party content, links, comments or advertisements. Your use of, or reliance on, any information or materials on this website is entirely at your own risk, for which we shall not be liable.
It shall be your own responsibility to ensure that any products, services or information available through this website meet your specific, personal requirements. You acknowledge that such information and materials may contain inaccuracies or errors and we expressly exclude liability for any such inaccuracies or errors to the fullest extent permitted by law.
​COMPETITION AND CONSUMER ACT
​For the purposes of Schedule 2 of the Australian Consumer Law, in particular Sections 51 to 53, 64 and 64A of Part 3-2, Division 1, Subdivision A of the Competition and Consumer Act 2010 (Cth), createdimage.com.au's liability for any breach of a term of this agreement is limited to: the supplying of the goods or services to you again; the replacement of the goods; or the payment of the cost of having the goods or services supplied to you again.
​You must be over 18 years of age to use this website and to purchase any goods or services.
​DELIVERY OF GOODS
​Physical goods may be delivered by Australia Post and/or other reputable courier companies. Deliveries are processed 72 hours after receipt of full payment to allow for any changes.. Delivery may take between 2 and 21 days, depending on the delivery option. Damaged or lost orders should be resolved with Australia Post or the courier company directly and we are not responsible for goods that are damaged in transit or not received.
​Replacement of damaged or lost items is made at the discretion of createdimage.com.au.
​Digital goods are delivered immediately. Please be aware there are inherent risks associated with downloading any software and digital goods. Should you have any technical problems downloading any of our goods, please contact us so we may try to assist you.
​RESCHEDULING, NO-SHOW AND CANCELLATION POLICY
​Rescheduling your photoshoot must be done no later than 48 hours before the scheduled shoot. Rescheduling, no –shows and cancellations after that time will forfeit their session fee. If you reschedule more than once you will forfeit your session fee.
​RETURNS AND REFUNDS
​createdimage.com.au handles returns and processes refunds in accordance with the Australian Consumer Protection legislation.
​Refunds for session fees or products are only available for 72 hours after payment is made. No refunds are made on any item once it has gone into production or has been delivered. Refunds will be processed promptly and payment made by the same method that you made payment. All refunds are made at the discretion of createdimage.com.au.
​LINKS TO OTHER WEBSITES
​createdimage.com.au may from time to time provide on its website, links to other websites, advertisements and information on those websites for your convenience. This does not necessarily imply sponsorship, endorsement, or approval or arrangement between createdimage.com.au and the owners of those websites. createdimage.com.au takes no responsibility for any of the content found on the linked websites.
​createdimage.com.au's website may contain information or advertisements provided by third parties for which createdimage.com.au accepts no responsibility whatsoever for any information or advice provided to you directly by third parties. We are making a 'recommendation' only and are not providing any advice nor do we take any responsibility for any advice received in this regard.
​DISCLAIMER
​To the fullest extent permitted by law, createdimage.com.au absolutely disclaims all warranties, expressed or implied, including, but not limited to, implied warranties of merchantability and fitness for any particular purpose. createdimage.com.au gives no warranty that the documents, goods or services will be free of errors, or that defects will be corrected, or that our website or its server is free of viruses or any other harmful components.
Whilst we, at all times endeavour to have the most accurate, reliable and up-to-date information on our website, we do not warrant or make any representations regarding the use or the result of the use of any document, product, service, link or information in its website or as to their correctness, suitability, accuracy, reliability, or otherwise.
​It is your sole responsibility and not the responsibility of createdimage.com.au to bear any and all costs of servicing, repairs, or correction. The applicable law in your state or territory may not permit these exclusions, particularly the exclusions of some implied warranties. Some of the above may not apply to you but you must ensure you are aware of any risk you may be taking by using this website or any products or services that may be offered through it. It is your responsibility to do so.
​YOUR PRIVACY
​At createdimage.com.au, we are committed to protecting your privacy. We use the information we collect about you to maximize the services that we provide to you. We respect the privacy and confidentiality of the information provided by you and adhere to the Australian Privacy Principles. Please read our separate Privacy Policy carefully.
​You may change your details at any time by advising us in writing via email. All information we receive from our customers is protected by our secure servers. createdimage.com.au's secure server software encrypts all customer information before it is sent to us. Furthermore, all customer data collected is secured against unauthorized use or access. Credit card information is not stored by us on our servers.
​THIRD PARTIES
​We do not and will not sell or deal in personal or customer information. We may however use in a general sense without any reference to your name, your information to create marketing statistics, identify user demands and assist in meeting customer needs generally. In addition, we may use the information that you provide to improve our website and services but not for any other use.
​DISCLOSURE OF INFORMATION
​createdimage.com.au may be required, in certain circumstances, to disclose information in good faith and where createdimage.com.au is required to do so in the following circumstances: by law or by any court; to enforce the terms of any of our customer agreements; or to protect the rights, property or safety of our customers or third parties.
​EXCLUSION OF COMPETITORS
​If you are in the business of creating similar documents, goods or services for the purpose of providing them for a fee to users, whether they be business users or domestic users, then you are a competitor of createdimage.com.au. createdimage.com.au expressly excludes and does not permit you to use or access our website, to download any documents or information from its website or obtain any such documents or information through a third party. If you breach this term then createdimage.com.au will hold you fully responsible for any loss that we may sustain and further hold you accountable for all profits that you might make from such unpermitted and improper use. createdimage.com.au reserves the right to exclude and deny any person access to our website, services or information in our sole discretion.
​COPYRIGHT, TRADEMARK AND RESTRICTIONS OF USE
​This website contains material which is owned by or licensed to us. This material includes, but is not limited to, the design, layout, look, appearance, trademarks and graphics. You are not permitted to reproduce the documents, information or materials on the website for the purposes of sale or the use by any third party. In particular you are not permitted to republish, upload, transmit electronically or otherwise or distribute any of the materials, documents or products that may be available for download from time to time on this website.
​createdimage.com.au expressly reserves all copyright and trademark in all documents, information and materials on our website and we reserve the right to take action against you if you breach any of these terms.
​Any redistribution or reproduction of part or all of the contents in any form is prohibited other than the following: you may print or download to a local hard disk extracts for your personal and non-commercial use only; and you may copy the content to individual third parties for their personal use, but only if you acknowledge the website as the source of the material.
​You may not, except with our express written permission, distribute or commercially exploit the content. Nor may you transmit it or store it in any other website or other form of electronic retrieval system.
​WHOLE AGREEMENT
​These terms and conditions represent the whole agreement between you and createdimage.com.au concerning your use and access to createdimage.com.au's website and your use and access to the documents and information on it. No other term is to be included in this agreement except where it is required to be included by any legislation of the Commonwealth or any State or Territory. All implied terms except those implied by statute and which cannot be expressly excluded are hereby expressly excluded.
​EXCLUSION OF UNENFORCEABLE TERMS
​Where any clause or term above would by any applicable statute be illegal, void, or unenforceable in any State or Territory then such a clause shall not apply in that State or Territory and shall be deemed never to have been included in these terms and conditions in that State or Territory. Such a clause if legal and enforceable in any other State or Territory shall continue to be fully enforceable and part of this agreement in those other States and Territories. The deemed exclusion of any term pursuant to this paragraph shall not affect or modify the full enforceability and construction of the other clauses of these terms and conditions.
​USE OF WEBSITE CONTENT
All images, photographs, graphics, data, including but not limited to moving images, videos and other content (together "Material") on this website are protected by Australian and international copyright, trademark, patent and other laws relating to intellectual property. You may not do anything which interferes with or breaches those laws or our intellectual property rights in the Material. Any unauthorized use of any Material may violate such laws and we do not grant any express or implied permission to you to use any Material. You may not copy, republish, link to, download, modify, adapt, repost, reverse engineer, create derivative works based on or otherwise use any of the Material on this website without a licence or an agreement from us.
You can purchase the Material featured on this website. If you decide to purchase Material, you may not reproduce, display, transmit, distribute or otherwise exploit the Material, or any portion thereof, in any manner, including, without limitation, print or electronic reproduction, publication or any display of Material except in accordance with the agreed licensing provisions. Materials are intended for your personal use only, unless otherwise specified in the agreed licensing provisions. You may not use or reproduce Material in such a manner as to suggest an affiliation with or endorsement by any product, person or entity that is not affiliated with you. For any other use or distribution, you must have express written consent from us.
​JURISDICTION
​This agreement and this website are subject to the laws of Queensland and Australia. If there is a dispute between you and createdimage.com.au that results in litigation then you must submit to the jurisdiction of the courts of Queensland.
YOUR PRIVACY
​Last updated: 7 October 2020
​At createdimage.com.au, we are committed to protecting your privacy as a customer and an online visitor to our website. We use the information we collect about you to maximize the services that we provide to you. We respect the privacy and confidentiality of the information provided by you and adhere to the Australian Privacy Principles. Please read our privacy policy below carefully.
​INFORMATION WE COLLECT FROM YOU
​In the course of your visits to our website or use of our products and services, we may obtain the following information about you: name, company name, email address, telephone number, credit card details, billing address, geographic location, IP address, survey responses, support queries, blog comments and social media handles (together 'Personal Data').
​Our services are not directed to persons under 18 and we do not knowingly collect Personal Data from anyone under 18. If we become aware that a child under 18 has provided us with Personal Data, we will delete that information as quickly as possible. If you are the parent or guardian of a child and you believe they have provided us with Personal Data without your consent, then please contact us.
​You can review, correct, update or delete your Personal Data by either logging into your account and making the changes yourself or contacting us directly to do so.
​HOW WE USE YOUR INFORMATION
​Personally Identifiable Information: We use the information we collect to deliver our services to you, including: communicating with you, providing technical support, notifying you of updates and offers, sharing useful content, measuring customer satisfaction, diagnosing problems and providing you with a personalised website experience.
​Marketing communications are only sent to you if you have requested or subscribed to them. You can opt out of our marketing communications at any time by unsubscribing or emailing us and your request will be actioned immediately.
​Non-Personally Identifiable Information: We also use the information we collect in aggregated and anonymized forms to improve our services, including: administering our website, producing reports and analytics, advertising our products and services, identifying user demands and assisting in meeting customer needs generally.
​Any information you choose to make publicly available, such as blog comments and testimonials on our website, will be available for others to see. If you subsequently remove this information, copies may remain viewable in cached and archived pages on other websites or if others have copied or saved the information.
​STORAGE AND SECURITY OF YOUR INFORMATION
​We will use all reasonable means to protect the confidentiality of your Personal Data while in our possession or control. All information we receive from you is stored and protected on our secure servers from unauthorized use or access. Credit card information is encrypted before transmission and is not stored by us on our servers.
​To enable us to deliver our services, we may transfer information that we collect about you, including Personal Data, across borders for storage and processing in countries other than Australia. If your Personal Data is transferred and processed outside Australia, it will only be transferred to countries that have adequate privacy protections.
​We retain your personal information for as long as needed to provide services to you and as otherwise necessary to comply with our legal obligations, resolve disputes and enforce our agreements.
​In the event there is a breach of our security and your Personal Data is compromised, we will promptly notify you in compliance with the applicable law.
​COOKIES AND PIXELS
​A cookie is a small file placed in your web browser that collects information about your web browsing behaviour. Use of cookies allows a website to tailor its configuration to your needs and preferences. Cookies do not access information stored on your computer or any Personal Data (e.g. name, address, email address or telephone number). Most web browsers automatically accept cookies but you can choose to reject cookies by changing your browser settings. This may, however, prevent you from taking full advantage of our website.
​Our website uses cookies to analyse website traffic, provide social media sharing and liking functionality and help us provide a better website visitor experience. In addition, cookies and pixels may be used to serve relevant ads to website visitors through third party services such as Google Adwords and Facebook Adverts. These ads may appear on this website or other websites you visit.
​SHARING YOUR INFORMATION WITH THIRD PARTIES
​We do not and will not sell or deal in Personal Data or any customer information.
​Your Personal Data details are only disclosed to third party suppliers when it is required by law, for goods or services which you have purchased, for payment processing or to protect our copyright, trademarks and other legal rights. To the extent that we do share your Personal Data with a service provider, we would only do so if that party has agreed to comply with our privacy standards as described in this privacy policy and in accordance with applicable law. Our contracts with third parties prohibit them from using any of your Personal Data for any purpose other than that for which it was shared.
​DISCLOSURE OF YOUR INFORMATION
​We may from time to time need to disclose certain information, which may include your Personal Data, to comply with a legal requirement, such as a law, regulation, court order, subpoena, warrant, in the course of a legal proceeding or in response to a law enforcement agency request. Also, we may use your Personal Data to protect the rights, property or safety of createdimage.com.au, our customers or third parties.
​If there is a change of control in one of our businesses (whether by merger, sale, transfer of assets or otherwise) customer information, which may include your Personal Data, could be transferred to a purchaser under a confidentiality agreement. We would only disclose your Personal Data in good faith and where required by any of the above circumstances.
​LINKS TO OTHER WEBSITES
​This website may contain links to other websites. These links are meant for your convenience only. Links to third party websites do not constitute sponsorship or endorsement or approval of these websites. Please be aware that we are not responsible for the privacy practices of such other websites. We encourage our users to be aware, when they leave our website, to read the privacy statements of each and every website that collects personally identifiable information. This privacy policy applies solely to information collected by this website.
​CHANGE IN PRIVACY POLICY
​As we plan to ensure our privacy policy remains current, this policy is subject to change. We may modify this policy at any time, in our sole discretion and all modifications will be effective immediately upon our posting of the modifications on this website. Please return periodically to review our privacy policy.
​CONTACT US
​If you have any questions or concerns at any time about our privacy policy or the use of your Personal Data, please contact us at joanne@createdimage.com.au and we will respond within 48 hours.